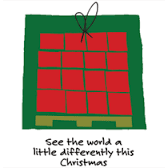 A successful 2014 for Espero Fund
Posted by Peter van Duyn in Articles, Media Release, News
15
Dec
2014
In December we made two final distributions for 2014. The Human Rights Law Centre has set up a Refugee Rights Unit, which Espero, along with a number of other funds, has agreed to sponsor for three years.
We also provided funds to the Port Phillip Community Group to run 'Roomers Workshops'. These workshops assist people living in rooming houses in St Kilda, through running creative writing workshops.
All in all, a successful 2014 for our newly established fund. May we take this opportunity to thank our donors and the ACF for managing our fund and wishing  you all a happy Christmas and best wishes for 2015.
Peter and Veronica